Hey there!
Are you a fellow lover of all things mysterious and unexplained? Do you crave stories that go beyond the mundane and venture into the realm of the unknown? Then you're in the right place!
Welcome to the Cryptid Women's Society – where we celebrate the unexplained and empower women to embrace their inner curiosity. But that's not all we're about. We're also committed to protecting the environment and making a positive impact on our planet.
As lovers of all things mysterious, we know that the natural world is full of wonders that we have yet to discover. That's why we're dedicated to doing our part to preserve and protect the planet we call home. From reducing our carbon footprint to supporting conservation efforts, we believe that taking care of the Earth is a crucial part of our mission.
And we're not just talking the talk – we're walking the walk. By signing up for our newsletter, you'll not only get access to exclusive content about the unexplained, but you'll also be supporting our commitment to the environment. 
We'll share highlights of women doing research in our industry, latest sightings of cryptids, UFO's and ghostly encounters, and exciting events happening around the world. 
So if you're ready to explore the mysterious and protect the planet at the same time, join the Cryptid Women's Society today. Together, we can make a positive impact on the world around us.
🌟 Welcome to the Cryptid Women's Society! 🌟
Are you ready to embark on a paranormal adventure like no other? 
We've got some spine-tingling benefits that'll make you want to join our mysterious and exclusive society today! Get ready to unlock the secrets of the supernatural and connect with like-minded women who share your fascination with cryptids, the paranormal and the unexplained.
📚 Arcane Library – The Ultimate Trove of Knowledge:
Dive into a treasure trove of ancient texts, books, videos, and the latest research. Whether you're craving tales of mythical creatures or yearning to explore uncharted territories, our Arcane Library is your passport to the paranormal.
👻 Shadow Talk – Livestream Interviews and Thrilling Discussions:
Experience the thrill of live interviews with experts and adventurers! Shadow Talk brings you up-close and personal with those who dare to tread where others fear to go. Get ready to be mesmerised by their chilling stories and thrilling experiences.
🤔 Livestream Q & A with your hosts Lisa and Juliet – Your Burning Questions, Answered:
Have questions about cryptids, the supernatural, or the unknown? Our exclusive Q & A sessions with Lisa and Juliet are the perfect opportunity to get answers from the best in the field. Don't be shy – they're ready to spill the paranormal tea!
🔮 The Gathering – Connect with Like-Minded Women:
Join the discussion groups at The Gathering, a space where you can connect, chat, and share your stories with other cryptid enthusiasts. Forge lasting friendships and build your own network of supernatural sisters.
🦄 Industry Index – Connect with the Experts and Adventurers:
Uncover a hidden world of contacts! Our Industry Index provides you with a direct line to experts, explorers, and remarkable women in the cryptid industry. Need to track down a paranormal specialist or share your latest discovery? We've got you covered.
🔞 The Dungeon R18 – Unveiling the Darkest Secrets:
Delve into sensitive topics, articles, and manuscripts that are not for the faint of heart. In The Dungeon R18, we discuss the unexplained, the taboo, and the enigmatic. Brace yourself for a journey into the darkest depths of the unknown.
🏞️ Cryptid Women's Retreats – Unleash Your Inner Adventurer:
Escape to the wild and join us for an unforgettable adventure at our Cryptid Women's Retreats. You'll have the chance to explore paranormal hotspots and create lasting memories with your fellow society members.
📖 Book Club – First Release Books from Renowned Authors:
Immerse yourself in the latest cryptid and paranormal literature! Our Book Club offers first-release books from well-known authors, so you can stay on the cutting edge of supernatural storytelling.
🛍️ Discounts to the Retail Store – Shop for the Unexplained:
Enjoy exclusive discounts at our retail store, where you'll find a wide range of Cryptid Womens Society merchandise.
🎟️ VIP Access to Special Events and Expos- The Ultimate Pass:
As a Cryptid Women's Society member, you'll receive VIP access to special events and expos, ensuring you're always at the forefront of the paranormal world. Rub shoulders with renowned experts and luminaries in the field.
💰 Reward Points for Discounts and Freebies – More Paranormal Perks:
Earn reward points for your active participation in the society. These points can be redeemed for discounts, freebies, and exclusive perks that will elevate your cryptid experience.
Join the Cryptid Women's Society and unlock the extraordinary! Embrace your passion for the paranormal, connect with like-minded women, and journey into the unknown. 
It's a world of adventure, mystery, and enchantment, all waiting for you.
Don't wait – become a member today and embark on a cryptid adventure of a lifetime! 💀🌌🔍🌿👽
Juliet and Lisa were always up for an adventure, so they decided to follow the universe's not-so-subtle nudges. After countless nights of chatter, giggles, and maybe a bit too much wine, they took the cosmic hint.
What did they dream up? A place where women could come together, swap stories, offer advice, and give one another a cosmic high-five. A virtual campfire for those exploring the wild frontiers of Cryptids, the Paranormal, and UFOs. The result? The birth of the Cryptid Women's Society.
While they have always had a soft spot for Bigfoot and Mothman, Cryptozoology wasn't always on their horizons.
As they began to learn more about cryptids while developing Cryptid Women's Society, they became aware of the mind-blowing creatures and folklore right here in their backyards and the South Pacific Islands!
Now, they're reaching out for your helping hand to grow this unique community. Together, they're creating a space where women can share their wild tales and cheer on the trailblazers of these extraordinary fields. The Cryptid Women's Society is not just groundbreaking; it's your backstage pass to an adventure of a lifetime.
Join the fun, become part of the Cryptid Women's Society, and let's turn this cosmic adventure into a laugh-filled, friendly quest. 
J & L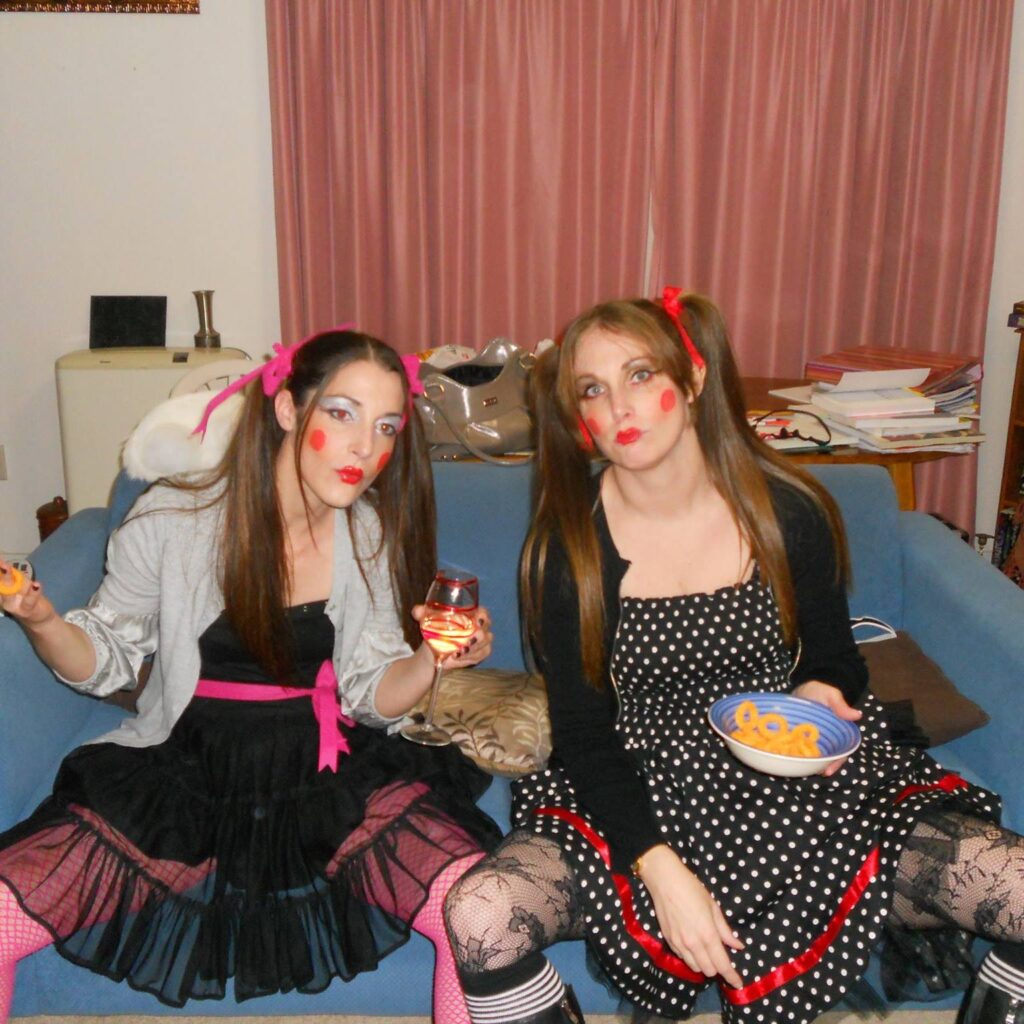 "Believe in the unbelievable and go find the unfindable"
"You don't need to be an expert to get involved, knowledge comes from the search"
There will be 100 Founding Memberships and these will be allocated on a first come first serve basis. 
The Founding Memberships will lock in the price for the lifetime of their membership. 
This applies to our first tier of membership which is the Truth Seekers Level. 

If you cancel your membership and sign back up at a different time, you will forfeit the lifetime savings and will need to sign back up at the current rate.